Pays / Country: Bulgarie / Bulgaria

Code ISO Pays /Country : BG

Langue(s) / Language : Bulgare / Bulgarian

Code ISO langue: bg

Info pays :

http://europa.eu/abc/european_countries/

http://fr.wikipedia.org/wiki/France

http://www.infoplease.com/countries.html

Conseil pour les liens: clic roulette ou clic droit

pour ouvrir le lien avec un nouvel onglet

Et maintenant: Ici vous pouvez proposer un projet, une entreprise, une technique, un circuit de voyage, des échanges de maisons.

And now:: Here you can propose a project, an enterprise, tips, a visit tour, home exchange.E.mail: info /(AT)/ habiter-autrement.org

Danish Bulgarien

Dutch Bulgarije

English Bulgaria

Finnish B ulgaria

French Bulgarie

German Bulgarien

Greek Βουλγαρία

Hungarian Bulgária

Italian Bulgaria

Portuguese Bulgária

Spanish Bulgaria

Swedish Bulgarien

Polish Bułgaria

Russian Болгария

Arabic بلغاريا

Japanese ブルガリア
25-11-2021
A visiter, circuit / To visit, tour trip :
Projets-Recherches / Projects-Research :
Liens / Links:
Contacts, annonces :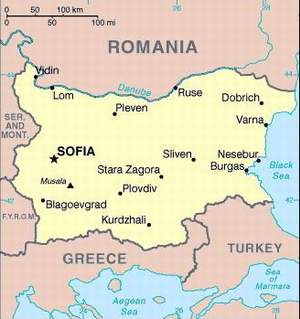 Source: http://www.studentsoftheworld.info/
Proudly rise the Balkan peaks,
At their feet Blue Danube flows ;
Over Thrace the sun is shining,
Pirin looms in purple glow.
Oh, dear native land,
Earthly paradise !
For your loveliness, your beauty
E'er will charm our eyes.
-------------------------------------------------------
Become a correspondant for <habiter-autrement> / <alternative housing> or a translator or just support this project ! Contact us now ! E.mail: lreyam (at) gmail.com