Pays / Country: Grèce / Greece

Code ISO Pays /Country : GR

Langue(s) / Language : Grec / Greek

Code ISO langue: el

Info pays :

http://europa.eu/abc/european_countries/

http://fr.wikipedia.org/wiki/France

http://www.infoplease.com/countries.html

Conseil pour les liens: clic roulette ou clic droit

pour ouvrir le lien avec un nouvel onglet

Et maintenant: Ici vous pouvez proposer un projet, une entreprise, une technique, un circuit de voyage, des échanges de maisons.

And now:: Here you can propose a project, an enterprise, tips, a visit tour, home exchange.E.mail: lreyam (at) gmail.com

Danish Grækenland

Dutch Griekenland

English Greece

Finnish Kreikka

French Grèce

German Griechenland

Greek Ελλάδα

Hungarian Görögország

Italian Grecia

Portuguese Grécia

Spanish Grecia

Swedish Grekland

Polish Grecja

Russian Греция

Arabic اليونان

Japanese ギリシャ
25-11-2021
A visiter, circuit / To visit, tour trip :
Grèce : une vie en autarcie loin de la crise - 2012 - Libre et authentique - ëtre acteur du changement - Un groupe de jeunes grecques ont décidé de vivre en autarcie, loin de la ville et de toute son agitation. Ils vivent de la nature seulement. De plus en plus de personnes intéressées par ce mode de vie se joignent à eux pour former une vraie communauté. Sur les flancs du Mont Telaithrion sur l'Île d'Évia - Leur but est de ne manger que des produits de leurs propres cultures, de se libérer de la distribution électrique nationale et d'échanger ce qu'ils cultivent plutôt que de dépenser de l'argent. Le projet, dont le prochain but est de construire une école pour un mode de vie alternatif et durable - Apostolos Sianos, le cofondateur du groupe, a 32 ans. Il a quitté son emploi bien payé de créateur de site web pour aider à démarrer la communauté
https://www.youtube.com/watch?v=6hfS2VhRzqQ
Apostolos Sianos et ses amis ont tout laissé derrière
http://lesamisdezakros.eu/Zamis/LAgora_files/AltersGrecsELLEenparle.pdf

Young Greeks Create Self-reliant Island Society - Free and Real for a sustainable, cleanly motivated and solution-driven future. The group at Telaithrion also keep in touch with eco-communities abroad and with similar projects in Greece. As momentum continues to build up for a more self-sustainable future in Greece, it's people like Apostolos who planted the seeds for change.
https://www.youtube.com/watch?v=R_96v72EgVE
The Telaithrion Project
http://telaithrion.freeandreal.org/
Projets-Recherches / Projects-Research :
Liens / Links:
Contacts, annonces :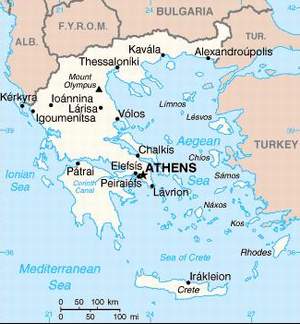 Source: http://www.studentsoftheworld.info/
Devise : La liberté ou la mort.
-------------------------------------------------------
Become a correspondant for <habiter-autrement> / <alternative housing> or a translator or just support this project ! Contact us now ! E.mail: lreyam (at) gmail.com