Pays / Country: Islande / Iceland

Code ISO Pays /Country : IS

Langue(s) / Language : Islandais / Icelandic

Code ISO langue: is

Info pays :

http://europa.eu/abc/european_countries/

http://fr.wikipedia.org/wiki/France

http://www.infoplease.com/countries.html

Conseil pour les liens: clic roulette ou clic droit

pour ouvrir le lien avec un nouvel onglet

Et maintenant: Ici vous pouvez proposer un projet, une entreprise, une technique, un circuit de voyage, des échanges de maisons.

And now:: Here you can propose a project, an enterprise, tips, a visit tour, home exchange.E.mail: lreyam (at) gmail.com

Danish Island

Dutch IJsland

English Iceland

Finnish Islanti

French Islande

German Island

Greek Ισλανδία

Hungarian Izland

Italian Islanda

Portuguese Islândia

Spanish Islandia

Swedish Island

Polish Islandia

Russian Исландия

Arabic أيسلندا

Japanese アイスランド
25-11-2021
A visiter, circuit / To visit, tour trip :
Projets-Recherches / Projects-Research :
Liens / Links:
Island - Sólheimar is considered the oldest Eco-Village in the world. Sólheimar were established as a children's home 80 years ago, but today Sólheimar focuses onoffering people with special needs varied and creative employment opportunities, jobs in organic horticulture and forestry in a close-knit community that focuses on environmental issues and vivid cultural life. The activities in Solheimar are diverse. In the village, there are organic greenhouses, both for vegetable cultivation and nonfood plants, as well as a forestry, in fact the only organic forestry in Iceland. There is also a shop/gallery in Solheimar, a café, a bakery, guesthouses and many art venues throughout the year. There are six workshops in the village including a candle workshop, ceramics, weaving, carpentry, fine art atelier, paper-making workshop and an herbal workshop that makes soaps, shampoos, lotions, etc.
http://www.solheimar.is/en/
https://www.south.is/en/inspiration/towns/solheimar-ecovillage
Contacts, annonces :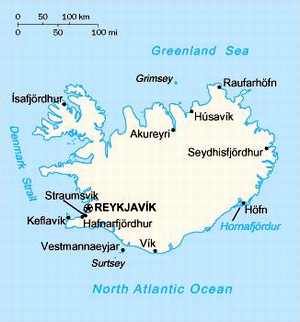 Source: http://www.studentsoftheworld.info/
Lofsöngur (ţjóđsöngurinn)
Ó, guđ vors lands ! Ó, land vors guđs,
vér lofum ţitt heilaga, heilaga nafn.
úr sólkerfum himnanna hnýta ţér krans
ţínir herskarar, tímanna safn.
Fyrir ţér er einn dagur sem ţúsund ár
og ţúsund ár dagur, ei meir:
eitt eilifđar smáblóm međ titrandi tár,
sem tilbiđur guđ sinn og deyr.
Íslands ţúsund ár,
eitt eilifđar smáblóm međ titrandi tár,
sem tilbiđur guđ sinn og deyr
-------------------------------------------------------
Become a correspondant for <habiter-autrement> / <alternative housing> or a translator or just support this project ! Contact us now ! E.mail: lreyam (at) gmail.com